Are you tired of being pulled in so many directions that
you don't know which way to go?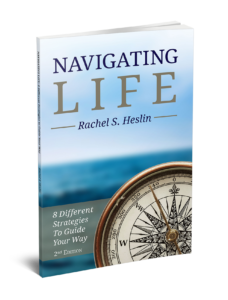 You know that you are here on this planet to have an impact, but there seem to be so many possibilities (and responsibilities and obligations!) — how can you be sure that you're headed in the right direction?
Fortunately, there are skills you can develop to learn which choices move you in the direction of your dreams — and which just keep you spinning.
This book is for you if you are:
Highly intelligent, but capable of "over-thinking" things
Highly sensitive to others' emotions and desires, sometimes to the extent that you may not always be sure where you stop and someone else begins
Highly creative
Passionate about wanting to make the world a better place
Possessing a Vision — even if it's just a sense of being different from where you are now — but you're not sure how to get there or make it happen
Capable of seeing the potential in a multitude of possibilities, but maybe hesitant of taking action because you're afraid of losing out on all the ones that you didn't choose.
The manner in which Rachel leads us through the explanation of these strategies is quite remarkable – straightforward, encouraging, challenging, and comforting, ending with an arm around the shoulder with the words, 'your assignment is to cultivate your awareness that yes, you can do things, and that's pretty cool.'
Of the many self help books available, this book has staying power. Highly Recommended.
Navigating Life: 8 Different Strategies to Guide Your Way
will show you how to:
Know the difference between your own dreams and someone else's goals
Balance creating your Big Vision with identifying your Next Steps
Sustain momentum, even when you don't feel like it.
… and much more!