Do you WANT to change your life, but nothing seems to work?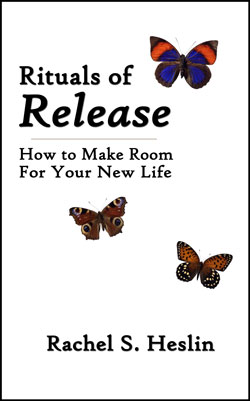 You know the feeling: overwhelmed and maybe even trapped.
Maybe it's time to let go of what's been holding you down.
Like a teacup already full to overflowing, we cannot pursue new dreams or goals when we're drowning in old patterns and projects.
In this book, you'll learn:
what elements you need to include in an effective ritual
four different types of release
and
specific techniques to lovingly honor and let go of whatever doesn't support your new path, freeing you to spread your wings.